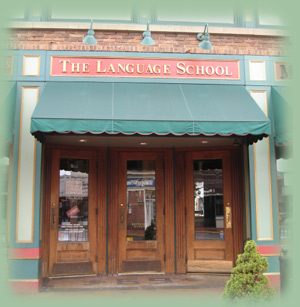 Bonjour, Guten Tag, Buongiorno, Konnichiwa, Hola, Bomdia, Ni hao, Zdravstvuit, Al salaam a'alaykum…
Have you always wanted to speak a foreign language?

Would you like to be able to say more than 'Hello' in another language?

Is your dream to retire in Italy?
If you are finally ready to REALLY LEARN another language, we are the right place for you.
At The Language School in Red Bank, New Jersey, we'll have you speaking the language of your choice beginning with your very first lesson! Whatever your level, your educational and language background, your previous skills, or your immediate needs, we will set up the right program for you. It's a myth that Americans somehow have less ability to learn foreign languages than people of other countries.

Possibly you have been taught languages the wrong way, or even been intimidated. We, at The Language School in Red Bank, can assure you that you will be able to reach your goals, and will truly enjoy learning the language of your choice.
Find out more about our courses, our instructors and our methods.

Welcome to
The Language School
, in Red Bank, New Jersey, the heart of Monmouth County.